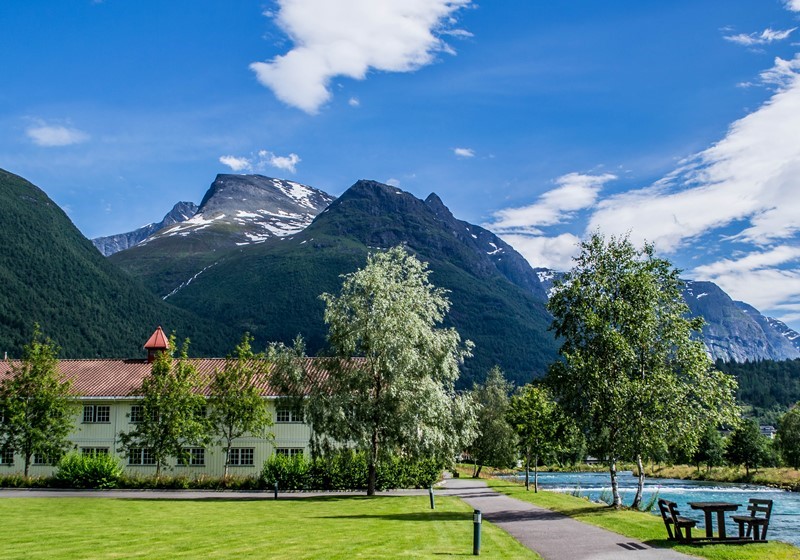 The summer is lovely in Loen
Enjoy the late summer with exciting nature experiences and comfortable accommodation. Bring friends or family and enjoy the fjord and mountains, with a high or low heart rate. In Loen, we have plenty of space and adventures for everyone.
Active summer
From the hotel, you have walking distance to great experiences. Experience spectacular views on good hiking trails with the Loen Skylift, climb the Via Ferrata Loen, and experience the fjord in a kayak or SUP. For children, the new Loen Play is a popular feature. Find out more about what you can find in the area.
Price examples per night, summer 2023
2 people in a double room from NOK 2260 per night
2 adults and 1 child from NOK 2530 per night
2 adults and 2 children from NOK 3600 per night
The price includes a breakfast buffet in Restaurant Karjolen. 
Booking
Order on this website, or contact us at +47 57 87 57 00 or post@loenfjord.no. The sales department is open Monday to Friday 08:00-20:00.
Here out of season?
We are closed during winter, so we recommend you check in at Hotel Alexandra or Loen Apartments.