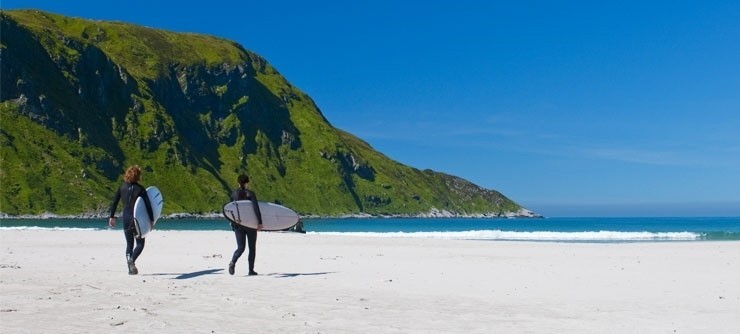 Directly to the west, only 2 hours from Loen, you can reach white sandy beaches in the ocean gap. 
At Hoddevik, far west at Stad, you can stroll barefoot in white sand, surrounded by high mountains. Hoddevik is a popular beach for surfers from the whole world.  
Both Ervik beach, Vetevika beach and Refvik beach are also great white beaches in Nordfjord.