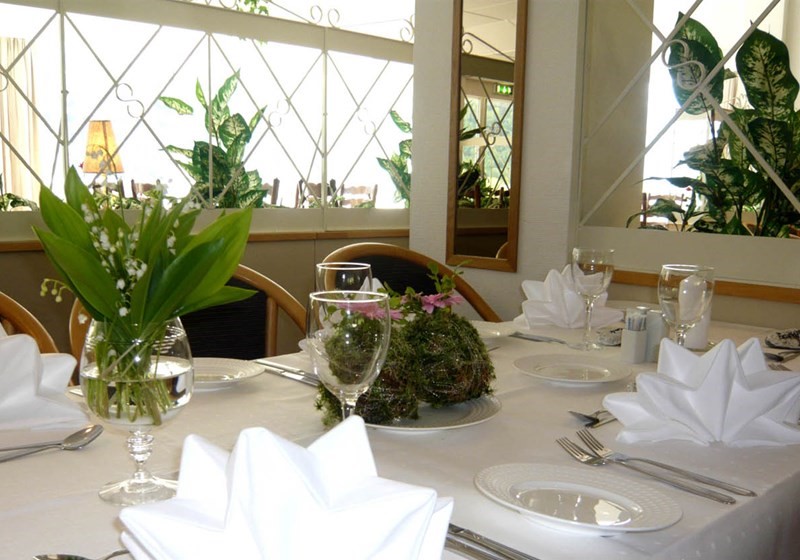 Weddings
Your wedding requires detailed planning - well ahead - and our dedicated staff is more than willing to assist you on planning the wedding celebration. .
We arrange receptions, banquets and coffee-arrangements. 
Banquets: From NOK 650,-  (3, 4 or 5 courses) 
Buffet in banquet-room: From NOK 750,- per person 
(min. 50 persons)
Prices include setting of the dinner-table with white cloths and napkins, candles and fresh flower arrangements.