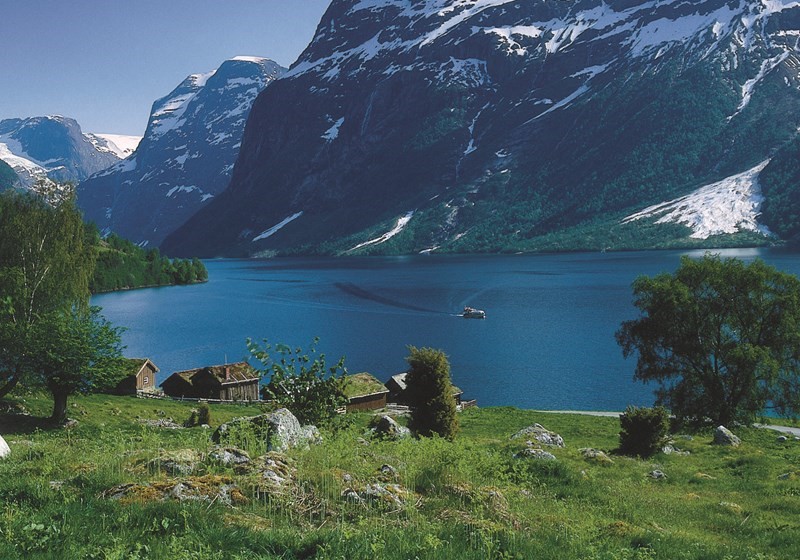 Loen valley with its wild nature and dramatic history is one of the big attractions in the area surrounding Alexandra.
The impressive Kjenndal Glacier lies at the end of the valley, and on your way there, you can go fishing in the green Loen Lake.
At the end of the Loen Lake you will find Kjenndal Café, open all summer. 
Please find more information on www.kjenndalstova.no 
The boat MB Kjendal can be hired. for reservation - please contact post@kjenndalstova.no or call: +47 905 34 087. (Summer: +47 918 48 767)